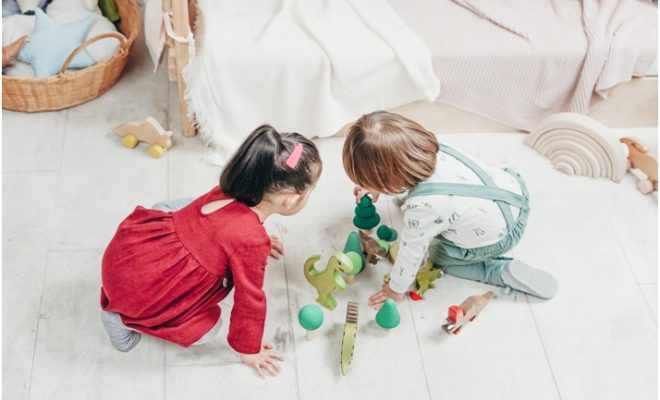 In their younger years, children's brains develop rapidly, and they are in the process of learning essential life skills. Children often respond more favourably to fun and exciting ways of learning. 
Hence, as parents and caregivers, it is essential to incorporate play into various aspects of our children's lives. Kids who are involved in several different ways to play are more equipped to deal with challenges in the real world as they grow older. 
All forms of play have lessons that can help children, quickly understand basic concepts and aid their development. 
Listed below are seven ways that playing can help children learn;
Forming social skills
At the onset of their lives, most children play alongside and with their parents. As they begin to grow, they are taken on play dates where they get the chance to play with other children. 
This practice allows kids to learn how to interact with other people at an early age. They develop excellent interpersonal communication skills and learn how to pick up social cues. 
Later in life, they will feel comfortable relating to people in school, at work and in public places.
Developing cognitive abilities
Getting involved in play activities allow children to develop their thinking and decision-making abilities. 
For instance, puzzles, board games and block-building games challenge young ones to think about the effect of the choices and how making different moves can result in different outcomes. 
Through this, they learn that all their actions and decisions have consequences and therefore, develop the ability to make the right decisions.
Development of motor skills
Jumping ropes, running, crawling, grappling and other physical activities are highly beneficial to the development of your child's fine and gross motor skills. 
Apart from helping them to strengthen their bones and muscles, physical activities teach children how to achieve proper balance, grasp onto objects and improve coordination. 
Building creativity
Toys, arts, crafts and role-playing are some activities that can help a child to develop their creative spirit. 
My Happy Helpers understands the value of learning while playing. They sell toys that enable children to play, create, and discover. 
These activities allow them to ponder ways to solve various problems and arrive at solutions, both useful and practical, all by themselves. 
Drawing, creating models and building structures can make children adept at devising new ways of solving problems in the future.
Understanding science
Play can help kids to grasp the basic concepts of science better. Climbing structures allow them to understand the usefulness of gravity. 
Magnets teach them the fundamental laws of physics. Operating toy cars, trucks and trains will enable them to witness how mechanics work first hand. 
Bricks and blocks can be used by parents and teachers to illustrate mathematical concepts. 
These concepts become ingrained in their subconscious, thereby allowing them to quickly understand scientific theories in school and the world at large.
Learning how to communicate
Play is an excellent way of teaching children languages and how to communicate effectively. 
From listening to their parents read and sing to them to hearing instructions from teachers, young ones pick up the basics of their first language while also learning how to use the words accurately. 
Children also pick up non-verbal cues such as yawning, sighing and grumbling, thereby allowing them to read and decipher people's body languages.
Forming life skills
Self-preservation, confidence and self-esteem are some of the vital skills that children learn at a young age through play. 
For instance, falling while playing a game of tag will teach children that pain comes with injuries and how to avoid unsafe situations. 
Playing hide and seek can help kids to learn the art of strategy and stealth. 
Excelling at various activities makes them open and confident to try new things.
There are lots of lessons to be learned from learning through play. 
Image Pexels License CCO