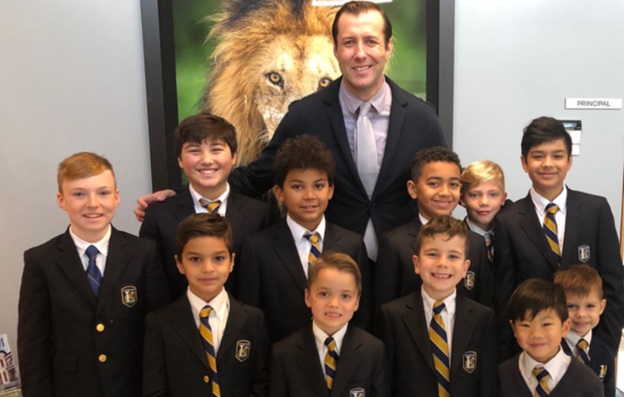 Selecting a school has always been a tough call for parents, as they have got so many choices when it comes to choosing schools. A private school in Oakville can be a good option for kids if you belong to Canada. Of course, parents don't want to send their kids to local institutes, but they also want to reduce expenses.
These are the concerns of parents when they look for a private school. Education is the right of children that they can't ignore at all. If you want your child to get proper education, then never compromise on the institute. It's a vital decision that you need to take care of your kids. Educate them well by choosing the best private school. Let's take a look at some types of schools!
Private School Grade Levels
At the time of selecting a school, you need to check the grade level of an institute and that's the most important thing to consider. Mostly, private schools are divided into grade levels. The elementary school consists of 5 grades and students go to kindergarten. Between 6th to the grades, the level is known as middle school. From 9th and onwards, the higher level starts. These are some levels defined by the educational institutes.
From grade 9 to grade 12, you can call it a college-level, whereas you see senior students. Overall, these are basic 12 years of education that students undergo before tasting higher education that starts after graduation. These are the grading of private schools that everyone knows.
Day Schools
Looking at the types of schools, day school is also one of the popular types. The school is also known as country school, where kids go home after attending day classes. These types of schools are situated near the suburbs and towns. Hence, kids only attend classes and go home in the evening.
Boarding Schools
Boarding school is also a famous type of the private institute.  Many parents prefer to send their kids to boarding institutes for different reasons and purposes. A student has to stay on the campus during the time education goes on. These campuses are away from homes and students are not allowed to come home during such a period. Only parents can come and meet them.
Usually, boarding schools are established for higher-level and middle-level students. For good training, these institutes are best for students, as they learn a lot of things including discipline and behavioral management. Parents only find advantages of these schools. Do you have any doubt?
Special Needs Schools
Special needs serve students who have some defects that lead to disability and sensitive problems. Students with emotional needs can find these institutes the best for learning and physical support. They find a calm and peaceful environment in these schools and these are specific for disabled kids.
Coeducational Schools
Coeducational is another type of private school that is a mix of boys and girls. In this school, you can see boys and girls study in the same class. They go to school together and attend classes together, even they play together.
These schools offer quality education and offer some remarkable benefits that kids enjoy. The administration conducts research programs and delivers maximum knowledge for the better future of boys and girls. Further, students gain confidence when they study together in a friendly environment.
Military Schools
Military school is another leading example that only delivers the best quality education. In these schools, kids discipline and follow a strict routine that makes them punctual. These are kind of boarding schools but come with minor differences.
Religious Private Schools
Religious private schools are also typical institutes that deliver religious education. It's a private school in Oakville that brings religious awareness to a kid who starts early education. Catholic schools are the leading examples of these private institutes.