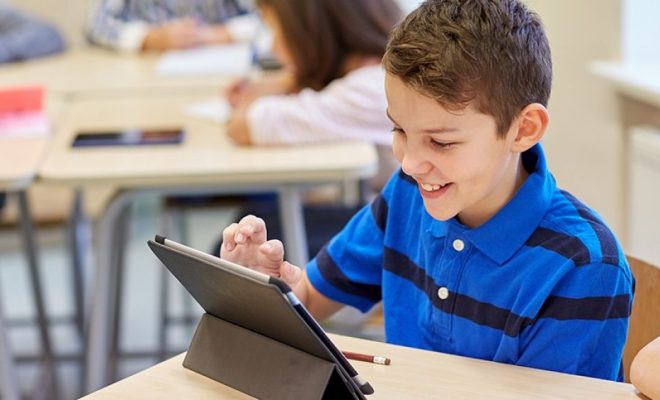 We all have different perspectives of the things we see and feel, similarly each one of us has a different approach to learning. Our learning method depends greatly on what method helps us understand and retain the information better. We generally observe four types of learning methods – reading/writing, auditory, visual and kinesthetic. Knowingly or unknowingly we all use various combinations of these four methods in our everyday learning. Although all these methods are a great way of learning, it has been observed that visual learning is the best and most effective method of learning. Visual learning is the practice of learning through visual aids – where a person attains information by seeing it. Unlike traditional learning, where students would listen to the lectures delivered by the teachers and refer to the printed notes, visual learning aims at providing information through graphs, charts, maps, graphics, images and videos.
Every child these days has been in constant touch with technology. And with the growth of technology, it has also been integrated with our learning systems. Schools have switched from the traditional chalk and board method to using videos for better explanation. Many students have switched to using a study app instead of attending long tution sessions even after school lectures. The use of such app-based learning is gaining popularity these days as they are easy to understand, mobile, flexible and very effective. These learning apps are a great mix of all kinds of learning methods especially visual. Some advantages of using educational apps are –
Personalized learning – As we discussed, every person has a different style of learning. It is difficult for a teacher to adapt to every individual's learning style when there are multiple students in a class. An app can cater to different styles of learning. The student can also follow the course at their own pace and will never have to miss out on any topic.
Flexibility – These apps provide flexibility as their services are available 24*7 and a student can access the course at any time and from anywhere. There's no need to be worried about the schedule.
Interactive content – Online learning platforms make use of interactive content like videos, story telling, animation etc that engages with the students. Such content leaves long lasting impressions in the memory as a story.
Promotes self learning – Learning apps are the perfect self learning tools. Learners become independent learners while also enjoying the studies. The course content is also backed with self assessment tests, assignments, sample papers, etc that helps to assess how much they have learned. Some apps also allow to track the students progress. This is a great way to demonstrate academic success and also encourages the students.
Better access to learning resources – Students don't have to carry bg heavy books around or search for resources among the huge stacks of the library. Apps act like an online library for all the academic sources. One can search for any type of resources on any given topic like physics question bank or maths practice papers, etc.
Tech skills – Not only do these apps help learning subject topics, but it also enhances their ability to use technology. These tech skills eventually help them when they start working as these skills are required by most of the job providers. Know more about English tuition.