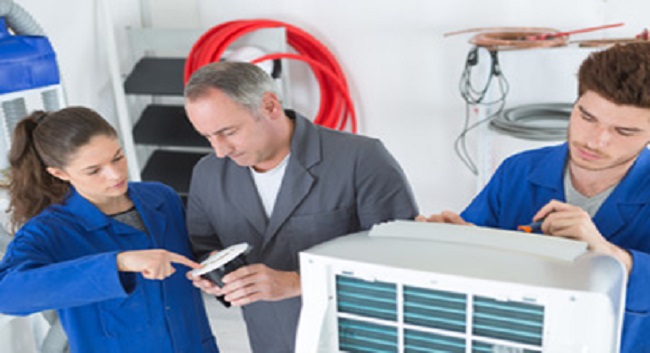 Now that you've graduated from high school, are you prepared for your future?  What career have you chosen? Perhaps you have decided that a four-year college is not for you.  Maybe a career in Instrument Control-Systems Technology is for you.  ITI Technical College has Instrument Control-Systems Technology training at its Baton Rouge Campus.  It prepares the students that attend classes in control systems and basic technical skills. In your job you will support engineers engaged in developing control and measurement systems and procedures. Successful graduates will be prepared to work as an entry-level technician equipped with skills required for testing, installing, inspecting, calibration, maintaining, and troubleshooting process-controlled systems.  It requires extremely precise measuring and monitoring equipment to regulate flow and pressure rates.  
By attending ITI Technical College you can work towards gettingcertified.  You will be well trained as an instrumentation technician.  You will receive classroom instruction on the art of instrumentation.  As a part of your training you will be allowed to take what you have learned and put to use in hands-on learning.  It will give you a valuable insight on practical application of your skills in a real world environment. Because exposure to lab work is important, you will work with the equipment you will use in the typical job site.  Your instruction will come from qualified instructors who themselves have years of experience in the industry.Students that graduate from instrumentation schools can look forward to work in,
Water treatment plant operations

Boiler Controls

Power plant operations

Chemical plant operations

Paper Mill operations
After graduation there are employment opportunities in industrial or commercial organizations. According to the Bureau of Labor Statistics (www.bls.gov) concerning the field of instrumentation technology, the BLS projected that the employment of electrical and electronics engineering technicians will likely see little or no growth between 2018 and 2028. An instrumentation certificate in the field may help provide more employment prospects. Long after graduation, instrumentation technicians will continue to work for manufacturing plants, making sure that equipment is working properly, safely, and efficiently. 
You must be able to keep track of production, manage power use, and ensure safety.Your career will involve a wide variety of industrial settings such as chemical plants, pulp & paper manufacturing, food processing plants, air and water pollution control agencies, petroleum exploration and refineries, and nuclear or fossil fuel power plants. Skills may also apply to a present occupation or related discipline.  Just know that after you graduate from ITI College you will be ready to begin a new instrumentation and automation career in which you will enjoy, grow and succeed.
For more information about graduation rates, the median debt of students who completed the program, and other important information, please visit our website:
http://www.iticollege.edu/disclosures.htm