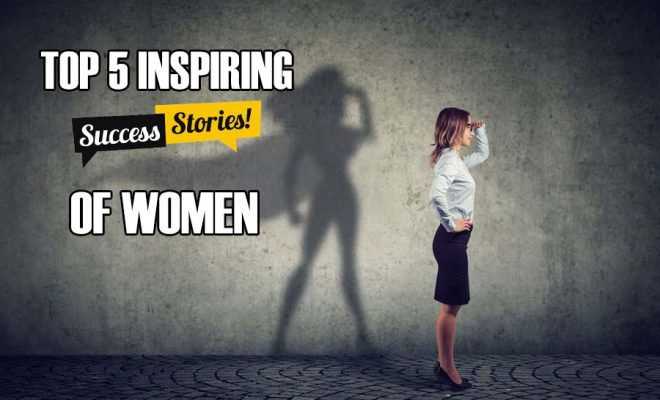 Looking for a change of career? Worried about success and failure? Not sure if jumping careers midway is the right step? 
Looking to juggle two different careers? Don't want to give up what you have but still explore an additional career option?
You are not alone! Many women do it – change careers midway, manage two different jobs – one as a profession and other as a passion and good news is…. they do it successfully!
Here are some stories of successful women who jumped their careers midway…
The idea is if she can do it, so can you!
Annies Kanmani Joy
Annies was a nurse before she cleared her UPSC exam and became Deputy Commissioner at Kodagu, Karnataka.Annies became a national hero during the Covid Pandemic. She is credited with limiting the spread of the virus containing the transmission of the virus in her district.
If your dream is to serve the nation like Annies, UPSC and other such government exams are a good option to consider. They allow you to use your existing knowledge while still providing with an excellent new opportunity to explore new areas of administration.
You may also want to consider taking up free online law and order courses to add credibility to your CV as an UPSC aspirant.
Deepika Mhatre
A domestic help by profession and a stand-up comic by passion, Deepika's story is what new age fairy tales are made of!
Today, Deepika has also featured on You Tube in an episode of Bad Girls.
In a society that we live in, it's not easy for some one like Deepika to come in to public limelight. There are many women like Deepika – with hidden talents but a background that keeps pulling them back.
Things that others take for granted, such as speaking in English, being confident while going for an interview are a luxury for such talented people.
Thankfully there are free online education & training courses which aim to help such talented people.
Pankhuri Shrivastava
Pankhuri started off as an engineer. But her passion was something different.
Pankhuri ended up setting her own real estate portal – Grabhouse. This broker free portal helps people find their flatmates, paying guests, etc. Today, Pankhuri is a successful CMO of Grabhouse.
Pooja Dhingra
A law student initially, Pooja switched to being a pastry chef when she realized her calling was in food.
A café focusing on desserts, an award-winningcookbook, podcasts and a line of packaged products that includes cookies, and chocolate and cake mixes are some of her achievements in the past few years.
Pernia Quereshi
While Pernia studied law, she followed her passion for fashion and interned with Harpers. Today, she has her own online luxury shop called Pernia's pop up shop. Her passion for fashion also saw Pernia designing costumes for Bollywood stars for the film Aisha.