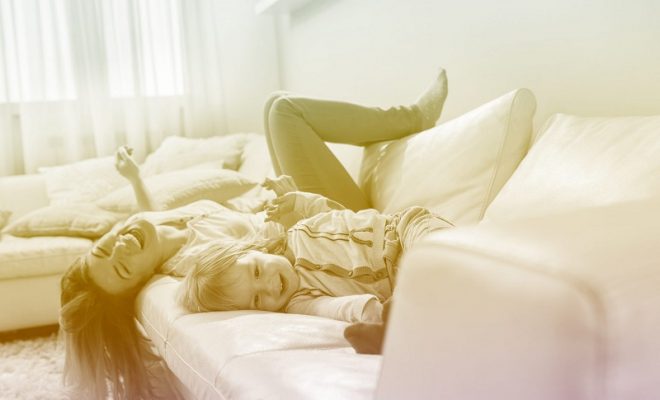 So, your child is now entering the teenage years. He/she is figuring out a new self and a way of expression: what could be a better form of expression than your teenager's own personal space aka their bedroom? Certainly, the bed in the shape of a racing car and the baby pink fairy-patterned wallpaper have to be taken out. It's important to fully bring in your teenager to the task of changing the bedroom. But, before any major changes are made, one needs to plan ahead. What follows is a phased manual that will help you gear up for and execute the transformative process.
Plan Ahead of Implementation
Don't rush into buying stuff too soon. Consult with your teenager on what kind of changes they would like and what areas of the bedroom would require the most amount of work. Brainstorm for some ideas. Seek inspiration from the internet for color schemes or layouts. Ideally, come up with a visual plan on a piece of paper or computer software.
What Stays: What Goes?
Decide along with your teenager on what stays and what needs to be taken out. Be mindful that large furniture items such as tables, desks and dressers are costly to remove and buy anew. Think of how they can be renovated with paint and new knobs or handles to blend in with the new theme. Toys like a dress-up bin, play castle, or tyke-sized game have to be given away. The reading collection your teenager grew up with needs to be replaced with some teenage book collections. There may be some stuff that your teenager would want to keep to refresh his/her childhood memories. Transfer such items to a storage box kept away from the bedroom.
Money Matters
In consultation with your teen, come up with a budget. If the budget exceeds your savings, maybe you can ask them to chip in. The minimum you would presumably have to be ready for is $500 in the shape of a new bed and paint supplies. Other items will build up on this amount. Perform some initial research to know how much it can cost to implement the complete makeover. Keep in mind that low-priced and quality items can be bought from Craigslist and other such online used-goods platforms.
Color Decisions
Any modification to a room can create a big impact with new colors. Together with your teenager, go through swatch books from paint shops to decide on a befitting color scheme that would create a nice contrast with the accessories. Give your teen some time to ponder on the right color – you do not want a rushed decision that ends up looking mediocre and makes a repaint necessary. After your teen is sure on what base color is the best, prod his thoughts into various color combinations that would work the best with it. Suggest them to pick accessories in muted colors if they go for a dark and deep base color. Instead, if they stick to the standard tones like whites, greys or beiges, advise them to create a contrast with bold-colored ornaments.
Light Selection
Lighting in a room is essential. Not only does it brighten up the room but it also lends a flavor to the decor. Lamps, with their ornate shades, shed a soft light and illuminate surrounding areas to create deep contrasts between light and shadow. Ceiling lights, on the other hand, illuminate the whole room more or less uniformly. Most often a combination of lamps and ceiling lights is the best approach. A lamp next to the bed works so well. So does it help to shine over a bean bag in which your teenager can prop themselves to enjoy a book. Buy lamps on sales from thrift stores. Ceiling lights in the form of color-changing LEDs are the best deal.
Implementing the Plan
Having decided on what to take out, what to keep, and the light and color combinations, it is now time to get the transformation started. Begin with the paint work. Take out the old furniture and objects that have to be given away.
A Bedroom Without the Bed?
A bedroom doesn't give the right feels if it lacks a good bed. Your teenager will feel the most amount of difference if the new bed is truly something unique. A larger bed will accommodate the growth spurt your teenager is undergoing while also giving them a sense of having become older. Choose sheets and pillows with more mature and bolder patterns that complement the colors of the environment. Finally, let your teenager decide where they want the bed to be placed – placement of a bed drastically switches the appearance of a room.
Visitors Allowed
Bring in any study/work tables or bureaus after the bed has been placed on its spot. Remember to allow for space for your teen's friends to visit them every now and then. Reserve an area in the room and populate it with bean bags or a sofa to accommodate any visitors. Your teenager needs the validation from people who matter to them to feel proud in their new space.
What Makes it a Fortress?
How do you really make sure that your teen considers their room a fortress, a place where they can truly feel secure? Give them the liberty to add elements they like such as posters depicting their favorite celebs or their favorite sports team. Perhaps, they prefer a soft board on which they can stick some inspirational quotes. For some teens, dressing up in front of a mirror is a necessity.
Now that wasn't so Hard, Was It?
It is a challenging task for sure to undertake this transformation. However, this guide will hopefully help you achieve your goals far more easily. By the end of the process, you will be surprised to discover the effects that a new coat of paint and matching accessories and lighting can have on your child's developing personality and sense of identity.
Author Bio:
Andy Earle is a researcher who studies parent-teen communication and adolescent risk behaviors. He is the co-founder of talkingtoteens.com, ghostwriter at WriteItGreat.com, and host of the Talking to Teens podcast, a free weekly talk show for parents of teenagers.