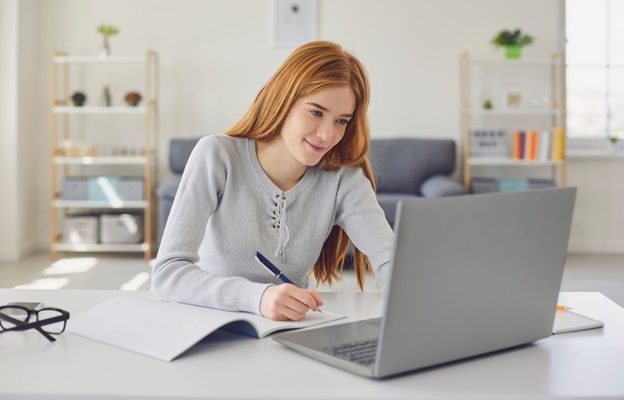 An aide is a person who acts as an assistant to an important person.
Therefore, a teacher's aide is someone who assists a teacher in their admin and clerical tasks. They handle all non-teaching duties both inside and outside the classroom, monitoring and organizing the students in an educational setting.
Their in-class responsibilities include guiding students, demonstrating and organizing activities, preparing study materials, monitoring and attendance. Besides, they take care of students on outdoor trips.
This way, they are a great help to a teacher or an educator when it comes to handling instructional and secretarial responsibilities.
No wonder why the role of a teacher's aide is in high demand in Australia, with job opportunities expected to grow to more than 109,000 by 2023.
If you want to become a teacher's aide, here are some key responsibilities you should know…
Organizing Classrooms:
From setting the class schedule, providing course materials, setting up equipment, to maintaining classroom tidiness and everything in between, a teacher's aide is expected to have effective organizational skills.
They can also be deployed for helping teachers in grading, reviewing and recording homework and tests. They prove to be a great assistance for a teacher who might be bogged down by huge responsibilities otherwise.
Providing Extra Attention to Students with Special Needs:
Not all students are the same. Some are unique and has individual learning needs. Therefore, a teacher's assistant is required to work with them. For example, they can provide them with one-on-one instructions.
Moreover, they can create a positive learning environment by motivating students and being available to pay attention to their issues in a friendly way.
Acting as an Instructional Assistant:
Sometimes, a teacher's aide is required to conduct tutoring sessions to improve the student's skills in particular areas like reading and math. A teacher might not provide personalized attention to everyone in the class of 50-60 students.
To help each student grasps the concept, a teacher's assistant has to be an instructional assistant. They not only help students in their studies but also identify those who need additional help.
Ensuring the Safety of the Students:
The safety of the students has become more critical than ever, thanks to the ever-increasing incidents of bullying, kidnapping and assaults against them.
A safe learning environment is essential for students. Otherwise, they are not able to focus on their study.
Promoting school safety is vital for creating a space for students to learn, explore and grow. While a school is equipped with all safety equipment and guards, the role of a teacher's aide can't be sidelined. After all, he or she is the one who manages to monitor them all day long in the school.
They ensure the safety of the students within the classroom, on outdoor trips and across the campus.
Being Versatile:
A teacher's aide is supposed to wear many hats. Besides handling clerical and admin work, they can act as a substitute teacher when required to maintain consistency and reduce the impact of an otherwise chaotic situation.
They can take care of the students outside, such as during recess or lunch. Such instances let them spend quality time with students, allowing them to form a bond that can enhance the classroom experience.
So these are some key responsibilities of a teacher's aide.
They assist the teacher with daily duties, ranging from grading papers, to offering support and safety to the students.
Such responsibilities require an efficient person for this job. If you are looking to become a teacher's aide, make sure to work over your communication, organizational skills as well as develop a caring and empathic attitude.
In addition to this, opt for the online Education Support Courses such as Certificate IV in Education Support, Certificate III in Education Support and TAFE Courses.
So what are you waiting for? Get certified with best online TAFE courses for all ages! Start Today! Check out the best JC Tuition in Singapore, JCTuition.com.sg.