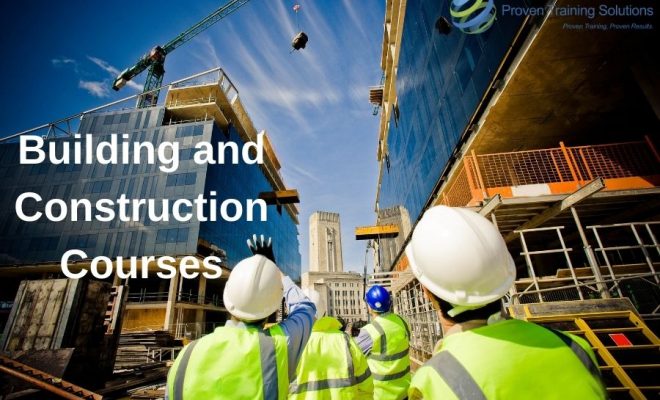 Are you highly passionate about working in the Construction industry? If yes, this blog will share some great insight into why choosing the construction industry is a great career option. Whether you want a change in life or want to explore a new opportunity, working in the construction industry always gives you great satisfaction because you have many things to perform. You can easily enter the construction industry by opting for certificate iii in civil construction plant operations from any professional building and construction courses providing institute in Australia.
According to the Australian Industry and Skills Committee, the Construction industry generates over $360 billion in revenue, producing around 9% of Australia's Gross Domestic Product, and it has a projected annual growth rate of 2.4% in the next five years. This statistic shows that working in the construction industry will give you monetary and mental satisfaction.
Here are some reason why working in the construction industry is a great choice:
1) Better Opportunity
Once you have completed your building and construction courses in Australia, the very next thing you look for is market opportunities. The construction industry is flooded with opportunities. Whether you want to work as a bricklayer, plasterers, surveyors, or engineers, it offers you great possibilities to grow your career faster.
2) It is a Lucrative Industry
If you are looking for unparalleled growth with better job satisfaction, then the Construction industry is the perfect place for you to work. With the estimation of better future growth, the construction industry is in high demand, and that's why we call it a lucrative industry. Whether you are concerned about wages or working culture, this lucrative industry offers you excellent wages and should give you better opportunities.
3) Job Satisfaction
If you are concerned about work satisfaction, then the construction industry offers you immediate outcomes that give you instant job satisfaction. Whether it be motivation or need self-confidence, you are working to build schools and hospitals to impact the community. Working for the betterment of the community always gives you satisfaction and a proud feeling.
Wrapping Up
If you want to explore something new every day or need a workplace that gives you growth, then working in the construction industry is the best choice you should go for. We hope that the above-discussed reasons help you understand how it feels working in the construction industry. So, enroll today at a professional building construction courses provider in Australia and get your certificate iii in civil construction plant operations to look out for better construction industry opportunities.